Join One of the Fastest Growing Real Estate Teams
How would your life change if you consistently earned $60,000, $75,000, $100,000 or more as a full-time real estate agent?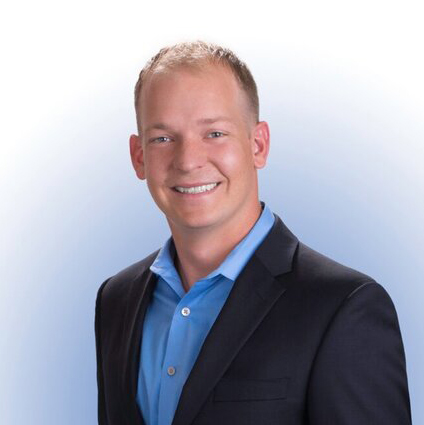 Clint Stitser
Dear Real Estate Agent,
If you're reading this, I can venture a guess that you fall into one of the following categories:
Your success in the real estate industry thus far has been anything but consistent, and a colossal question mark always looms over your future income
You're achieving somewhat consistent success, but feel as though you still haven't attained any meaningful growth in your career
You're successful but it's absolutely killing you, and you're plagued by the growing suspicion that there must be a more efficient way of doing things.
Real estate isn't easy; there are agents who are spending years of their lives trying to stay afloat in the fickle real estate cycle, tragically missing the point that the goal was never to become well-accustomed to choppy waters—the goal is to escape volatility and unpredictability altogether and plant your business on a stable foundation. No one wants to be chasing buyers and sellers forever, and everyone wants a business model that's 'scalable.'
But how many agents actually know what being 'scalable' even looks like or whether it's what they want? Truthfully, not many. Nevertheless, all frustrated agents correctly sense that there is something better for them out there. They feel around in the dark for their next breakthrough because they don't have financial management skills, an honest understanding of their own objectives, or a realistic strategy to light their path.
Here's a fact you might not know:
The median income for Washoe County is $63,310; if we're assuming market averages for commission and factoring in broker splits, then that means less than 53% of agents earned that much last year. And that doesn't even account for the added cost of self-employment tax and health insurance, which most "median" jobs offer.
I'm certainly not implying that $63,310 is a bad living. I am, however, submitting to you that there are substantially more reliable and lower-risk ways to earn that amount of money. You have already taken the leap into a sink-or-swim, commission-only career that lacks insurance and benefits. Why in the world would you take those risks just so you could earn less than the median income of Washoe County? Remember:The entire idea behind bearing the inherent risks of real estate was to create a rewarding lifestyle for yourself.
All too often, I see struggling agents misdiagnose their issues and apply the wrong remedies. They'll invest in the latest software, thinking technology will save them. They'll buy more leads, hoping that Zillow's model will be their X factor. Some agents beat themselves up by attributing all their woes to a work ethic problem—"I just gotta grind harder!" Others try to patch things up by working multi-level marketing gigs on the side, but that just splits their focus.
If you're kept awake at night by not knowing where your next deal will come from, you feel like lacking direction or purpose, or you're on the verge of throwing in the towel in favor of something that seems better, pay close attention:
My name is Clint Stitser. Our team has sold hundreds of homes in the last few years, we've built a thriving brokerage, I started a successful construction and development company with my brother, and helped many agents create intentional practices to support their desired lifestyles.
Ours is a lasting firm of A-Player/Practitioners that supports the achievement of meaningful work, meaningful relationships and outstanding results. We emphasize continued personal and professional development that starts with a highly detailed goal creation process to ensure you are pursuing what's most important to you.
Our team members operate in an environment of mutual respect and accountability where business development activity is captured, measured and reported. Additionally, agents learn how to leverage our tech stack, team and techniques to increase their efficiency and communication.
As a new agent on our team, we help you design a plan, and then we consistently hold you accountable and support you in your relentless pursuit of what you desire most.
This isn't some yearly business retreat where empty suits run through PowerPoint slides, blab the right buzzwords, then wish you the best of luck. This is a thoroughly unified team with gametime focus.
If you enter our world, know that there is no room for half-baked plans and half-assed steps. You'll be in the driver's seat because it's your goal, and your plan—you're the only one who can make your dreams a reality, but we will provide the environment, systems, and relationships conducive to your success.
There are two ways for a brokerage to grow: 1) increase their number of agents 2) increase their value per agent. If you're considering joining a brokerage that took the first route, I'll ask you this: How can you possibly have meaningful relationships if your only way to grow is by having 400 agents with a very small support team?
Big-brand brokerages are anchored by a low value-per-agent model that requires hundreds of workers in order to grow; they're flashy billboards, 'hot new tech,' weighty slogans, and neat 'training vaults' can't hide the fact that your value as an individual agent has been capped in exchange for quantity.
Our team believes in equipping a select group of driven agents with the training, tools, and techniques they need to take on a greater number of clients and perform at an elite level. Here's a real success storie from a real agent:
When Casady joined our team, she admitted to often feeling that real estate wasn't for her. She had spent her whole career working with her Mom, and was a Mom of two young kids herself, with a husband who travels constantly for work. She kept oscillating between bountiful years and lean years, and lacked a strategy to stabilize her income.
Though she dabbled with some multi-level marketing on the side, she didn't find the balance she was seeking since a majority of those MLM obligations took place during evenings and family time.
When she came to our firm, we spent quite a bit of time helping her acknowledge and embrace the practical, everyday realities of her life and build a plan that accommodated them. She wanted a practice that supported her life, not a life that supported her practice. So, after careful planning and some small tweaks in how she approached her sphere, Casady's career exploded; she's on track to do $10,000,000 in 2020—that's more than double what she did in 2019. More importantly, Casady is thrilled that this new level of intentionality with which she approaches her practice has allowed for positive growth in other areas of her life.
Our offer can be simply described as one that is designed to create a win-win situation whereby we take on the financial risk to provide marketing, coaching, support staff, new leads, etc., and you only pay when you succeed. This is a stark contrast to the financial and time commitments required to build the same infrastructure for yourself at a lower cost firm with more agents.
As you can imagine, the more homes you sell, the less per transaction the company needs to provide aforementioned services in a win-win manner. There are two categories for a split: Closings that originated from your sphere/prospecting efforts (a range between 60%-80% depending on your previous year's production), and closings with clients that originated from company efforts (a range from 43%-50% depending on whether or not our internal sales team converts the lead for you).
To many, this may seem like a pay cut and a poor deal. To others, it's a low-risk investment in a springboard for their long-term success and the measurable growth they've been seeking. Ultimately, how you perceive this offer is a function of whether you are approaching your real estate career with the long game in mind, or whether you are seeking a potential short-term improvement at the expense of your long-term value and growth.
Here's how it works: Once you've completed our interview process and we mutually decide that we'd be a great fit for each other, we then enter our on-boarding process. One of our team members is a former Apple employee who helped us restructure this process to mirror Apple's. You read that right—our on-boarding process was reverse-engineered from one of most innovative companies in the world.
First and foremost, we sit down and dive deep into the planning process, where we align with your personality and strengths and discover what you really seek to achieve from your practice. From there, we explore your realities/commitments, your assets/resources, your meaningful outcomes, and the time you're able to dedicate to achieving them. Then, and only then, can we distill a plan that produces weekly focus and deliverables that will result in your desired outcome.
Here's my promise: If you show up consistently, take the agreed upon actions, and are in good standing but still haven't achieved meaningful progress in your practice after one year, we'll give you $1,000 towards the training program of your choice.
So, you could keep chasing shiny objects to no avail, or remain marginally successful without ever coming close to your highest potential and hope that, somehow, things just work out and next year is your magical 'breakout year.' Of course, your other option is to slump back to the very same 9-to-5 grind that you jumped into real estate to escape.
Or…you could have a clear vision of what your career in real estate will do for you over the long term. You can be empowered by measurable progress. You can receive the training, tools, and techniques to succeed while being a part of a team that holds you accountable to your goals. The choice is yours.
If any of this has resonated with you, it's time to have a much-needed conversation. I truly believe every highly motivated agent with personal accountability will see real results in our firm. What are you waiting for?
I'll be here when you're ready.
Clint Stitser
Email me at Info@StitserProperties.Com with any questions I can answer for you.